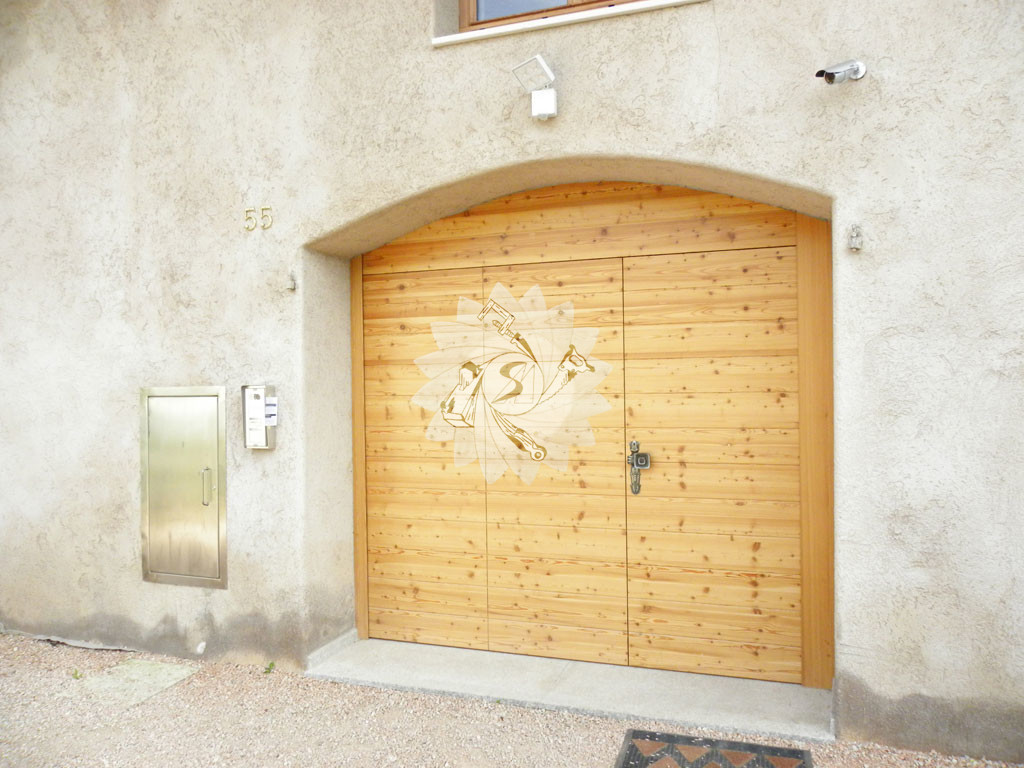 The Swing Door is characterized by a metal frame insulated and internally and externally wood-coated.
The swing door with metal is insulated and coated internally and externally; it can be manual or motorized and the models are available with Horizontal and Vertical Planks in Spruce, Larch, Okumè and/or with pantograph in Okumè.
The door can also be realized with upper arch shape with the possibility to exploit the entire height of the front door with respect to the opening and insert even a possible pedestrian access. Furthermore this type of door can be thought both as garage door as the main entrance door.
Typical are the doors made of antique-style, very good complement of furniture for homes that want to preserve the structural characteristics, for example of buildings of yesteryear.